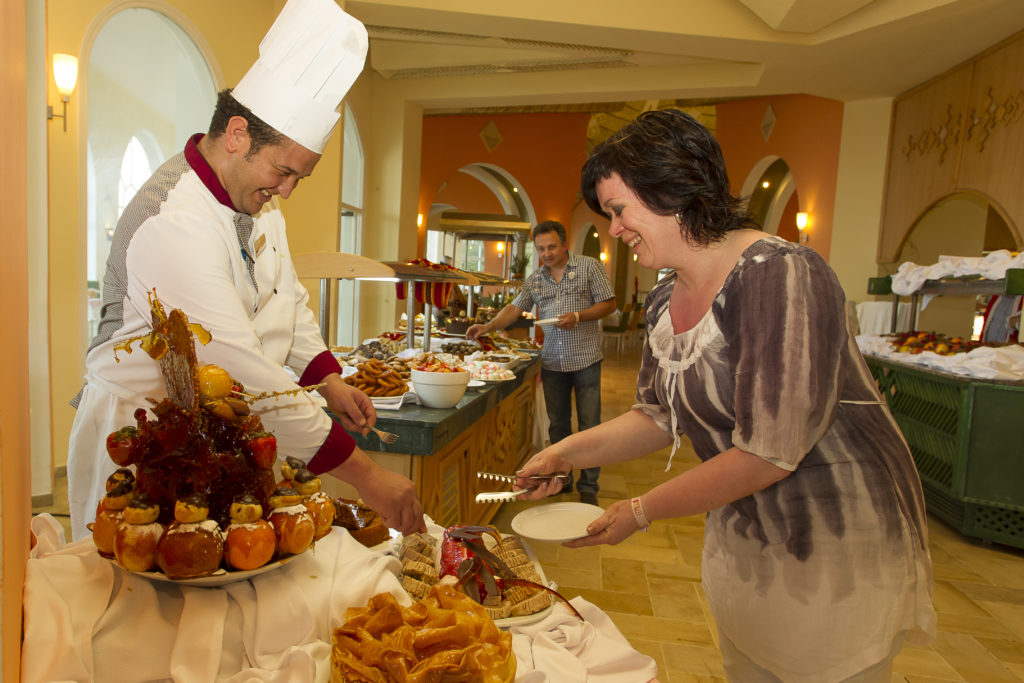 With a nice view of the hotel's beautiful garden, La Sofra is the restaurant of the Mahdia Beach & Aqua Park where all the hotel's guests gather.
Chic and trendy, La Cascata is reminiscent of the charm of Italian trattorias, with a Tunisian welcome!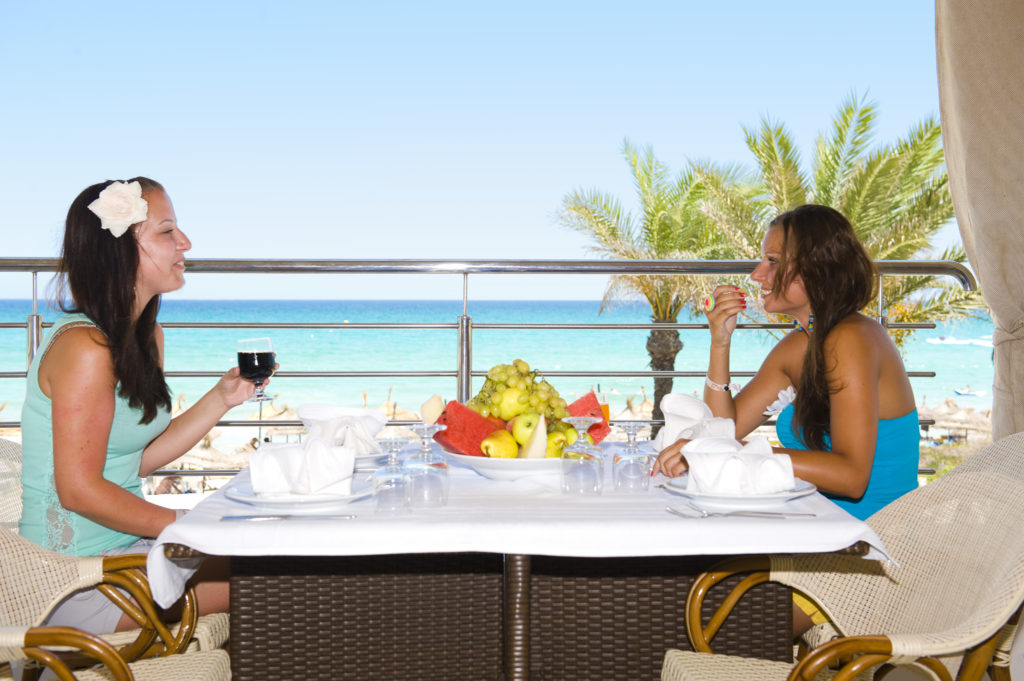 With its resplendent sea view, La Tienda restaurant at Mahdia Beach & Apua Park is an ideal setting for a romantic dinner or a relaxing moment with friends or family.
In a musical atmosphere, Point BAR allows you to enjoy, overlooking the sea, the pleasure of sharing a drink and a tasty meal with friends.
Renowned DJs are invited every weekend to further spice up your evenings.
At Point BAR, music makes as happy.. Point BAR welcomes you every year from June 1st to September 30.
"Great family holiday.. The children love it !!! Excellent modern and well-equipped water park. Super large swimming pool with a bar. 24 hour bar at reception. The beach is super beautiful . Excellent facilities with lounge chairs and mattresses."

"The swimming pool, the private beach and the all-inclusive package push you to come back to bask in this hotel, perfect for lazing around with the family."

"Excellent and varied meals, friendly staff, the room is nice and spacious, large swimming pool with a very nice aqua park outside."

"Very pleasant 2 week stay. The hotel overlooks the beach. There is a very large swimming pool with several pools. Beautiful lawns and trees ."